In the Valley of Butterflies, you will discover many species of flora and fauna. Most of them are plants and animals you have seen before, such as pine, plane and bulrush trees crabs, ducks, peacocks and more. But this biotope has a forest full of Liquidambar Orientalis (Oriental Sweetgum trees) or ''Zitia'' in Greek and are only growing and thriving naturally in Rhodes out of all Europe.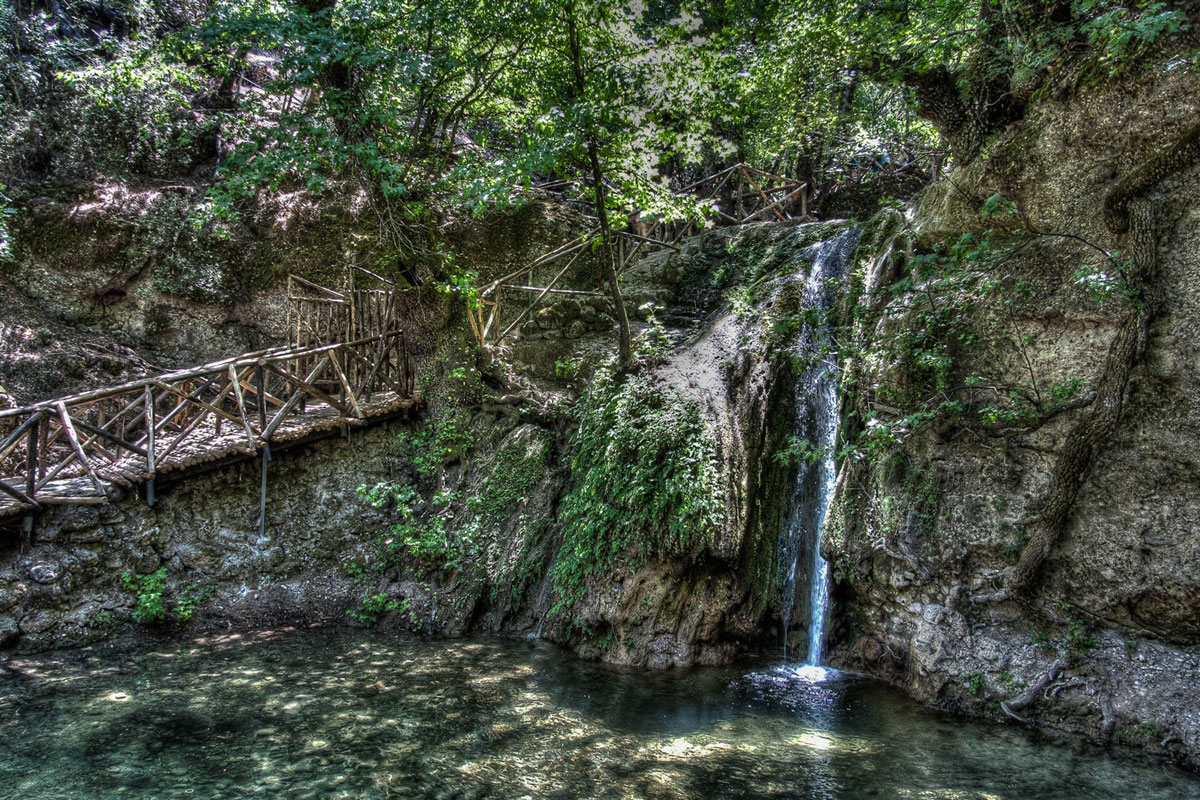 Jersey Tiger Butterflies
Our local Panaxia Quadripunctaria, is a rare species of butterflies which you will see, once you visit this natural habitat. From May to September yearly, anyone walking in the valley are going to be eyewitnesses to a recherché and magnificent phenomenon that only happens rarely in nature. Thousands of these nocturnal moths are congregating here in Rhodes, where they rest during their final life cycle. What drives them to this area is possibly the smell of the Sweetgum trees, as well as the cool environment and moisture that the waterfalls and river provide.
These adult insects reproduce and then migrate again during early September to lay their eggs elsewhere. In daytime, they usually sleep on top of tree bunks or leaves that are close to the waters, yet you may see some of them flying around, if they are awoken. Their wings form a cloud of orange-red color, when they are flying close to each other, an image that will surely leave you speechless!